Sitting on my couch on a Sunday afternoon I'm overthinking my life. It's okay so far. I have friends, family, a job and do the occasional holiday and fun activities thing. No complaints you'd say. Well, I still felt I could do more with my life than this. I had travelled a fair amount before, worked on a cruiseship for 4 years, lived in Barcelona to study Spanish, did my internship in India, so I thought it was time for a new adventure. And when I get something in my head, I want to go and do it, right NOW!
Same with this decision. What am I good at? Teaching. Where do I want to go? Anywhere but Europe(too close to home) or a country I already lived in before. Well, also no places where there is war at the moment, but other then that, bring it on! Start up this search engine and see what's out there. Typing in "teaching abroad" got me way too many hits. Most things I saw were for native speakers and people with TEFL. No offense because i'm sure they are all qualified, but I do have two teaching degrees, so I hope they can work in my advantage compared to the 3 month TEFL course. 
I had quite some contacts through previous travels and jobs and asked my foreign friends if they had good ideas. The best one I found was www. searchassociates.com. I made an account, filled in my profile (this took me 4 weeks of really hard work, but hey, I wanted a serious job, not one for a few months) and got access to the vacancies.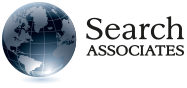 Oh my god! So many nice teaching positions in the best places you can imagine. But my enthusiasm toned down quite quickly since most schools asked experience in IB schools or PYP. Yeah, I had to google it too…. I had send a total of 32 applications and got a positive reply from 3 of them.  Indonesia, Thailand and China. This meant 3 Skype interviews, which was nerve wrecking I can tell you that (read about it in my blog Skype away). Indonesia was a no-go from both sides. Thailand was a maybe-lets-pray-I-really-want-this, but sadly enough still a no. Then finally I got the email I was waiting for: I was hired!
When I googled the city I was going to live, for the next 2,5 years, it sounded made up to me. Chongqing (pronounced tsjoengtsjing) it is. But hey, I really couldn't care less where I'm going because it is a fact now: Next stop….China!